Stay Cozy with Insulation from Your Local Experts
At Michigan Insulation Contractors, we use cutting-edge materials and techniques to flawlessly insulate your home. Our Michigan team will evaluate your home's unique needs and recommend custom solutions to eliminate drafts and maximize energy savings in every room.
Get set to slash your heating expenses! Proper insulation from our local pros pays for itself over and over. Once we seal all those pesky cracks and gaps, you'll be amazed at how much more comfortable your home feels regardless of the Michigan weather.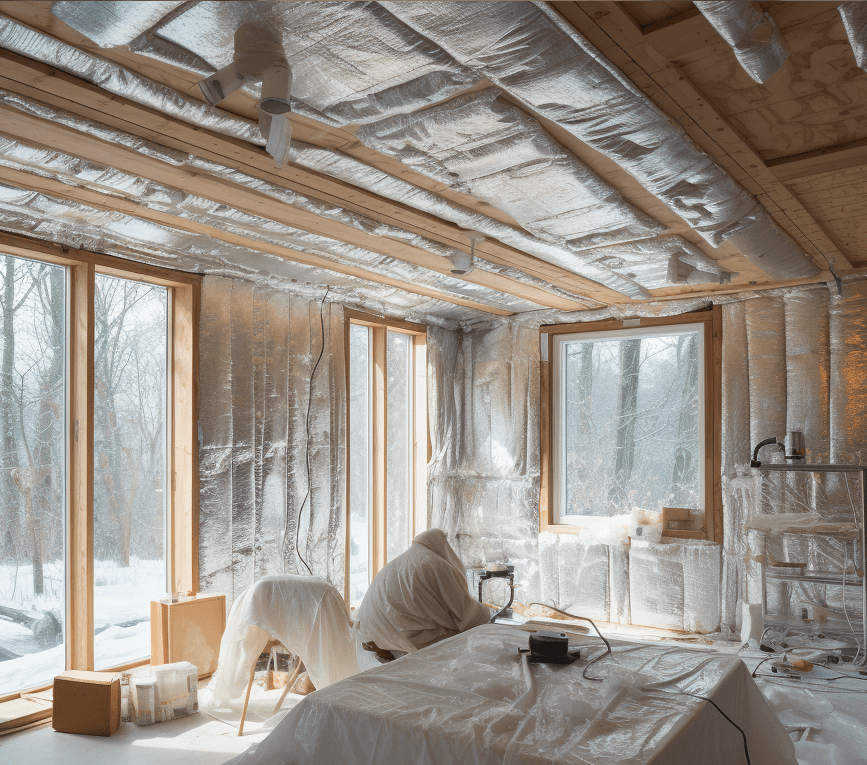 Apartment Building Insulation
We specialize in insulating multi-unit dwellings while tenants remain in their apartments. Our advanced methods allow us to upgrade exterior, attic, and basement insulation with minimal disruption to residents' daily lives.
Tenants can expect lower utility bills, fewer drafts, and more consistent temperatures throughout their unit. Property managers will appreciate the improved curb appeal and higher occupancy rates that come with upgraded insulation.
Contact us today to schedule a free, no-obligation quote! Let Mi Insulation Contractors keep your home or apartment building warm and cozy while saving you money. Our locally sourced insulation products are built to withstand decades of harsh Michigan winters.